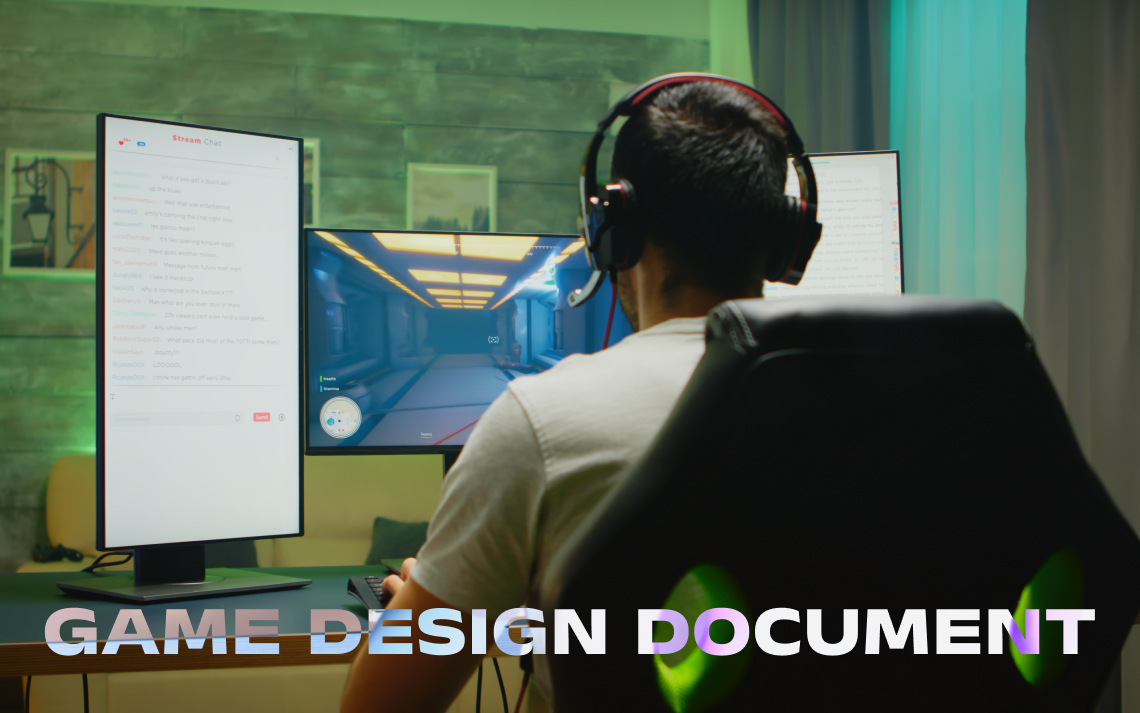 A Perfect Guide to Creating a Game Design Document
A smooth gaming experience is a result of a thousand efforts by every respective person involved in the process of creating a game.
Well, creating a game that is capable of making users spare time for it is a big deal, as there are millions of games that users have already come across! The truth is that making a game work does not rely solely on a novel concept. It takes a lot of things to be incorporated to make it big, as different teams do their part to run the process.
The line that keeps connected all the dots in the process of gaming development is game design documentation.
A game design document ensures that all the people involved in the project are on the same page. The document consists of everything related to the game that the development team and the other concerned teams are required to learn while working on the technicalities.
This article has emphasized the importance of a game design document and provided a detailed guide to creating a certain game design document, along with other necessary insights that will brush up on your knowledge about this topic and help you create a robust GDD. So, let's roll up our sleeves and get started.
Let's clear the concept from scratch:
What is the Game Design Document?
A game design document (GDD) is a comprehensive blueprint that outlines all aspects of a video game's design. It is a detailed document that describes the goals, mechanics, story, art, audio, user interface, controls, levels, and other elements that make up a game.
The GDD serves as a reference for everyone involved in the game development process, including designers, programmers, artists, writers, and producers. It ensures that everyone is on the same page regarding the game's vision, goals, and features, and helps keep the development team focused on creating a cohesive and enjoyable player experience.
What Does a Game Design Document Include?
A GDD typically includes a variety of information, including: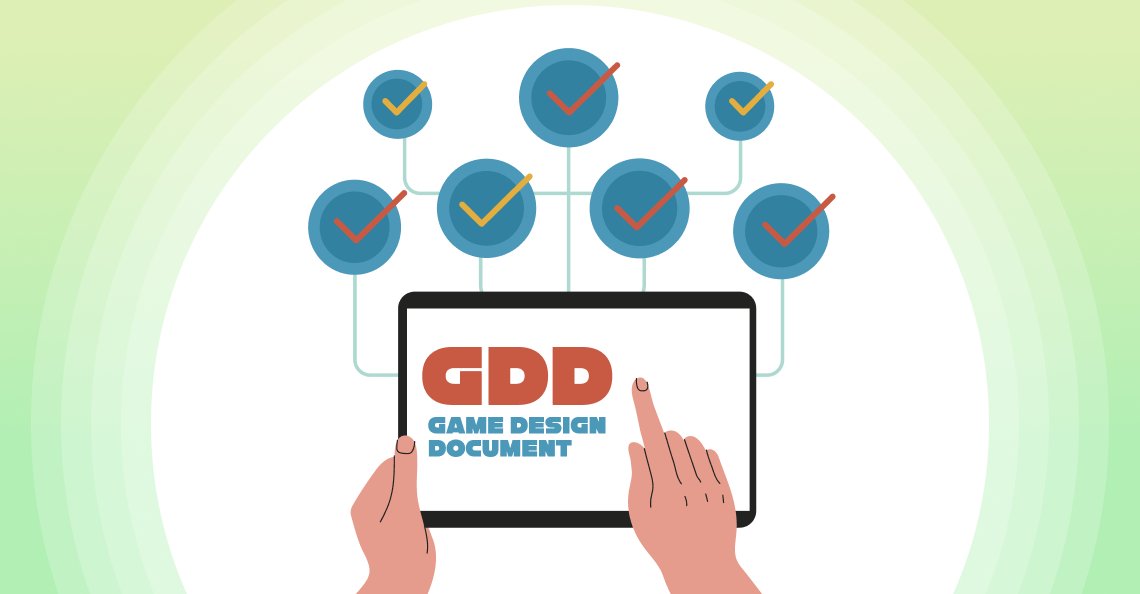 Concept and overview
This section describes the game's basic concept, its genre, setting, story, and main gameplay features.
Gameplay mechanics
This section outlines the game's core mechanics, such as controls, gameplay systems, rules, and player progression.
Level design
This section details the various levels, maps, and environments in the game, including their layout, difficulty, and objectives.
Characters and creatures
This section describes the various characters and creatures in the game, including their abilities, strengths, and weaknesses.
Art and visual design
This section details the game's visual style, art direction, and graphical assets.
Sound and music
This section outlines the game's audio design, including sound effects, music, and voiceover.
User interface and user experience
This section describes how the game's interface will work and how the player will interact with the game.
Marketing and monetization
This section detail how the game will be marketed and monetized, including pricing, microtransactions, and in-game ads.
A game design document is an important tool for the game development team, as it provides a clear and detailed plan for creating the game. It also serves as a reference for stakeholders, such as investors and publishers, who may use it to evaluate the viability of the project.
Why is the Game Design Document Required?
A game design document (GDD) is a crucial document in the game development process. It serves as a blueprint for the game and outlines the game's design, mechanics, story, characters, levels, gameplay, and more. Let's talk about certain reasons that make it pretty important for a game development team to follow a seamless game development process.
Format and curate your ideas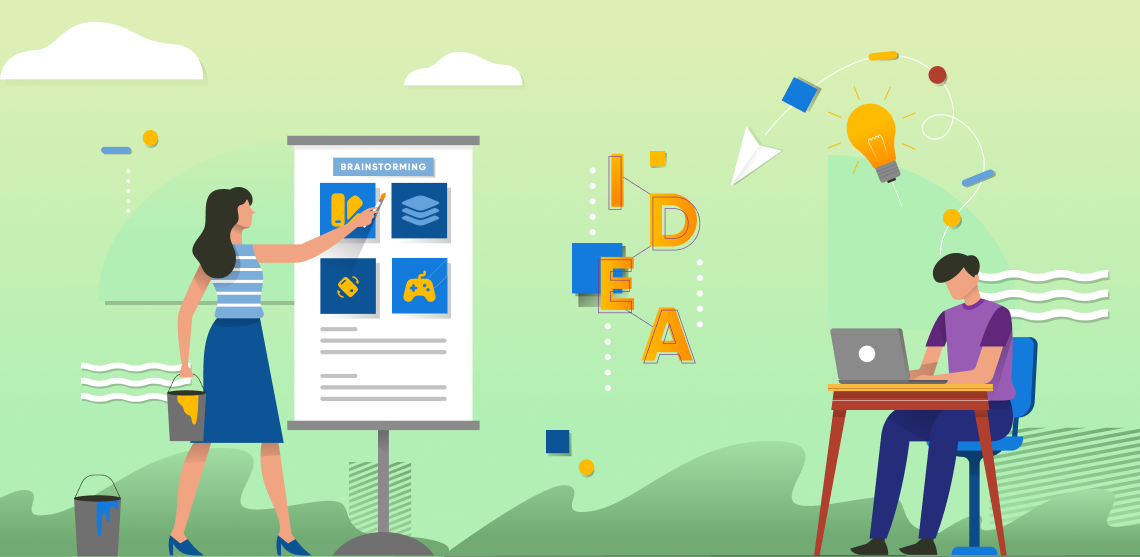 Having your ideas and future plan curated in the written format helps you implement your ideas in a better way as you have everything well organized and written to be implemented.
When your whole strategy is written on the piece of paper, you can evaluate better and reach a viable conclusion by fixing a fly in the ointment if there's any.
GDD guides you through the whole game development process
The process of game app development goes through many iterations right before it's released and that's pretty normal. In order to track every action that is taken while the process of game development, the GDD serves as an ideal assistant.
Since GDD covers all the vital components of the game design, the concerned teams can use it as a reference to make sure that the process is carried out as planned, and if any modifications have taken place, are they done in accordance with the object of the game?
So, GDD is the prime reference point throughout the entire process of game development.
GDD helps newcomers get acquainted with the game process rapidly
Team members who are working on the game are well-versed in the process and have properly gotten along with the guidelines of the game development process. But if there's a requirement for more people to join the project, then it becomes really difficult for the new employees to get a hang of project guidelines in a short period of time.
In such cases, the game design document alleviates their difficulties, as it has everything mentioned all ready to be put into action.
GDD acts as a proof for all participants
Plan details and plans of adherents of the GDD are preferentially documented. It is also possible for the GDD to have the contract deliverables listed so that all parties will be able to see the results to be expected and know who is responsible. By doing so, the document serves as proof for all parties involved. You'll be required to provide documentation with a detailed outline of your game when you collaborate with giant game distributors like Sony.
5 Rules to Keep in Mind while Creating a Game Design Document
Let's move forward with learning about these 5 surprising rules that will help you create a robust game design document:
Rule no.1: Avoid creating GDD in MS office
MS Word is a suitable platform for many reasons but when it comes to creating a game design document, it is possibly not an apt tool for you. Due to its slender accessibility, the content could end up locked away on someone's hard drive without ever getting updated or likely to be accessed.
A GDD is the prime source of reference for every member who is involved in the project, so the document has to be upgraded regularly. So, you better opt for a tool that is competent enough to be accessible and matches your requirements.
Here we are suggesting you some tools that will help you create a better game design document:
Trello
Trello is a project management tool that can be used to create game design documents. It allows you to organize ideas, assign tasks, and collaborate with team members in real-time.
Confluence
Confluence is a collaboration tool that can be used to create game design documents. It offers a wide range of features, including document version control and team collaboration.
Google Slides
Google Slides is a presentation software that can be used to create game design documents. It is a good option for creating visually appealing documents that include images and diagrams.
Lucidchart
Lucidchart is a diagramming software that can be used to create game design documents. It offers a wide range of templates and shapes that can be used to create flowcharts, wireframes, and other visual representations.
Rule no. 2: Collaboration is the key
Working as a team helps reach better and more desirable conclusions. Thus, when you are working as a team on a game development project, make sure you all are on the same page to ensure a smooth process.
Try to lay bare the details that can help the rest of the team members gain insights and work in a better to way to bear favorable results.
A game design process that involves your entire team will ensure that they feel involved in the process and the final product will be turned out to be as expected.
Rule no. 3 Pay attention to visuals, too
You won't be able to put everything into words while creating a game design document. In such cases, mind mapping and concept art will be a source of help to put your ideas and concepts into visuals for a better understanding of the team.
Visual aids also enable team members to keep their ideas organized as the game design document keeps on modifying and evolving, and it accumulates details as the process takes measures.
Rule no. 4: Try to keep it as incisive in the beginning as possible
A game design document is filled with so much detail in different formats that it sometimes becomes quite confusing for the team to apprehend every detail. Well, its nature is bound to be comprehensive.
So, to avoid further confusion and doubt, it's better to keep it concise in the beginning for everyone to get the hang of it. As the GDD keeps on evolving, adding details after a period of time into the document is completely okay.
Rule no. 5: Always welcome productive changes
As mentioned before, a game design document is modified and updated regularly. There is no point in treating it as a mere template as it could kill creativity by breaking down the bridge between ideas and their implementation.
It is important to keep things agile and be prepared for the final document to differ from what you started out with. To easily undo any changes you made to your document without losing anything, make sure to keep your previous versions of the document.
A Perfect Guide to Creating a Game Design Document
Let's refer to this guide for detailed information about the steps to create a game design document aptly:
Step 1: Name your game
For all the efforts you have put into the development of your game and a game design document; it's equally worthy and necessary to name your game with equal efforts, too.
Giving your game app an appealing and connective name helps you with marketing strategies while launching it to seek the limelight of players; your target audience. Well, we deliberately considered naming your game a part of GDD as it sounds simple but naming your game is not really a piece of cake in hindsight.
So, when you are naming it, avail all your creative and marketing cells and come up with a splendid one.
Step 2: Description of your game
A game description is a brief knowledge of your game; a summary that briefly describes your game's main functionalities. The key goal of creating a game description is to make the audience aware of your game's core characteristics and what makes it unique from the other existing games.
Your motive is to add all the relevant information about the audience related to your game and make it as appealing and read-worthy as possible that executes your vision about the game.
Step 3: Prime characters of the game
Here is the mechanism that leads you to the perfect character design for your game: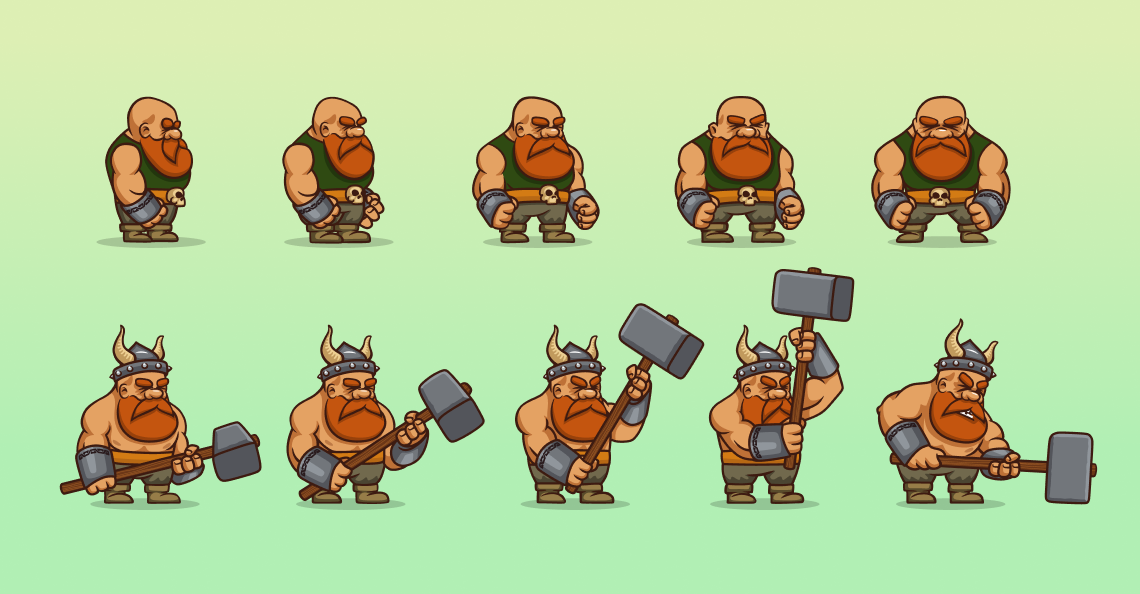 Consider the game genre
The genre of the game will often determine the type of characters that will work well in the game. For example, a first-person shooter may require a tough, skilled protagonist, while a role-playing game may require a diverse group of characters with unique skills and abilities.
Determine the game's story
The game's story will often dictate the characters that are needed. Consider the setting, the plot, and the conflicts that will occur in the game. From there, you can determine what types of characters will be needed to tell the story.
Identify the game's mechanics
The game mechanics will also impact the characters that are needed. Consider what types of actions the player will be taking, what types of obstacles they will face, and what types of skills will be needed to overcome them.
Sketch out the characters
Once you have a general idea of the types of characters that are needed, you can begin sketching out the characters' basic traits, backstories, personalities, and appearance. Try to create characters that are unique, interesting, and memorable.
Step 4: Create a gameplay
Creating a gameplay section for a game design document involves outlining the core mechanics and features that will be used to engage the player throughout the game. Let's refer to the below-mentioned points for creating perfect gameplay: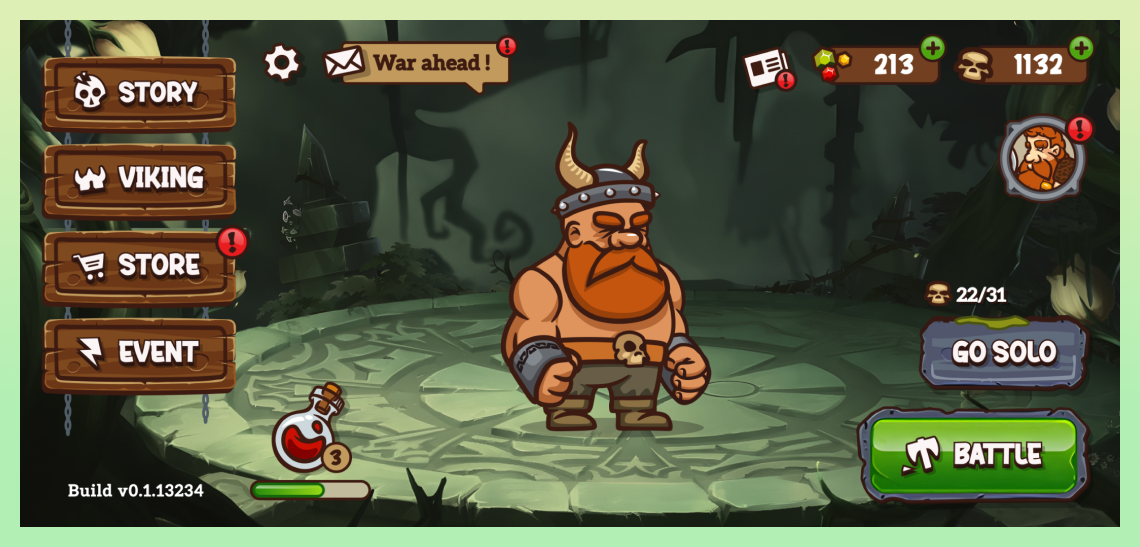 Identify the game's genre and target audience
Understanding the game's genre and target audience will help you create gameplay that will appeal to the intended audience. For instance, a puzzle game may require a different type of gameplay from an action-adventure game.
Define the game's objective
The game's objective should be clearly stated in the gameplay section. This is what the player will be trying to achieve throughout the game. For instance, the objective of a racing game may be to finish first in each race.
Identify the core mechanics
The core mechanics are the basic actions that players can take in the game. These mechanics should be designed to be engaging and intuitive, making it easy for the player to understand how to play the game. For instance, the core mechanics of a platformer game may involve jumping and dodging obstacles.
Outline the progression system
The progression system should be designed to keep the player engaged throughout the game. This includes the difficulty level of the game, the rewards for completing levels, and how the player can advance through the game.
Consider multiplayer options
If the game is designed for multiplayer, the gameplay section should outline how players can compete against each other or work together to achieve a common goal.
Step 5: Graphics and styling for making GDD visually appealing and clearer
Generally, the quality of graphics and the impact of the game environment determine the overall gaming experience. The purpose of this step is to describe the look of your game, paint a picture for designers, or include some concept art as a guide.
Step 6: Technical description
It is in this step that you discuss the different platforms where your game will be launched and the specific tools you will use to develop it. It would be helpful if you included a detailed technical description to avoid confusion later on. A cross-platform game for mobile devices or a standalone game for PC would come under this section.
Why should you Choose 300Mind for Game Design and Development Services?
Being one of the top game design and development companies, we own expertise in every facet of game development. Our proficient 3D artists and mobile game developers help you design your game that matches your expectations as well as players' preferences.
We are into full-cycle game development right from scratch to end-to-end solutions be it; specialized game design or interactive game development. Through an artistic approach, we structure plots and characters by storyboarding and endless creative inputs. When it comes to building games, our game is never over!
So, if you are planning to hire game developers, we are the source of light for you!
And It's a Wrap
We hope you have gotten substantial insights that will surely help you create a robust game design document that will be a source of great help in the process of game app development. I hope you will entertain your audience with a splendid game.
FAQs on Game Design Document
What are the 6 elements of a game design document?
The 6 prime elements of a game design document are game goals, action space and narrative, choices, rules, challenges, and feedback.
How long does it take to write a game design document?
It is determined by the game. While some projects can be completed in a week or two (in the case of really simple ones), others take years.
What should the length of a game design document be?
GDDs have traditionally been lengthy, 100+ page documents that attempted to explain every aspect of the game from the start. As the game development process became more agile, so did the approach to documentation.